Santorini is one of the most beautiful islands to visit. It's almost impossible not to have a great time when you are on this island. All of the Greek Islands are lovely, but Santorini is made for the romantics. This is a wonderful place for couples who want to get away from it all.
The white buildings and blue domes on the hills with panoramic views of the ocean are a photographer's dream, so you can imagine that I wanted outfits to match the scenery!
It's important to take advantage of the abundant vacation time while you're on Santorini. With some planning, you can spend your days doing all the typical activities while still having fun! This includes exploring the small town of Oia, stopping by local eateries, and enjoying some great ATV rides on Santorini.
When Meyer and I went to Santorini it was in July of last year. At that time, the summer was scorching hot so a good portion of our time was spent relaxing by the pool. The summer will be quite crowded as that's peak season, but if you are prepared for that and book your trip early you should have
Obviously, the weather will play a role in what you pack for your trip to Santorini. However, if you plan on traveling between late spring and early fall, then you should be fine with only "beachy" attire. Think sundresses, bikinis, shorts, and cute tops along with hats and sandals.
Here's my Santorini Greece outfit inspiration! You can find the original in the app.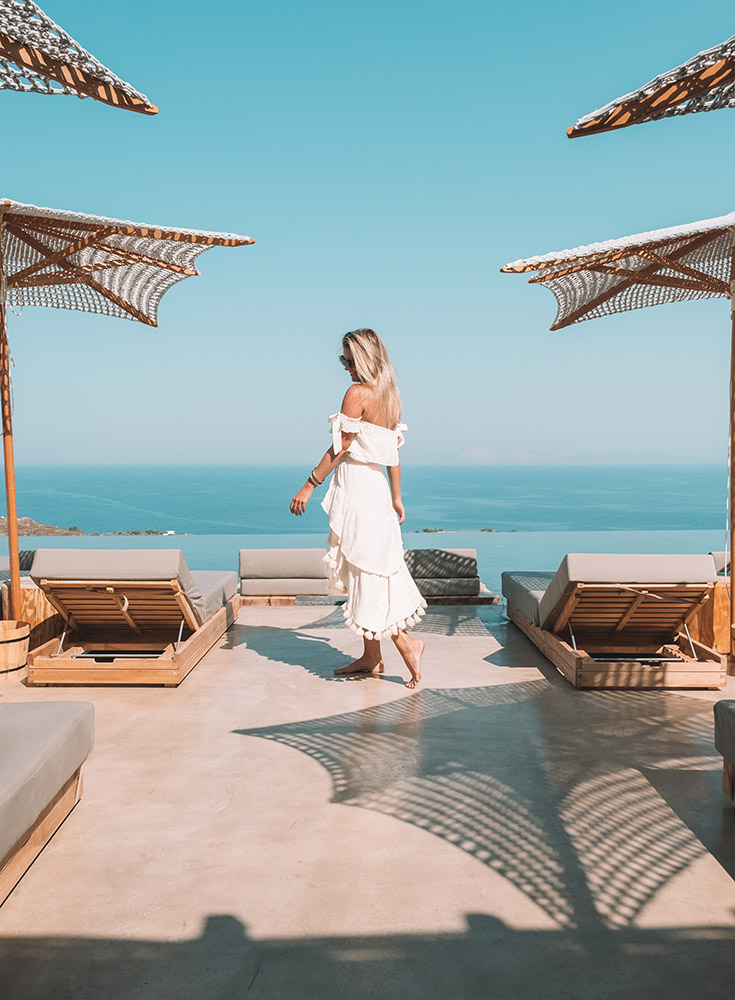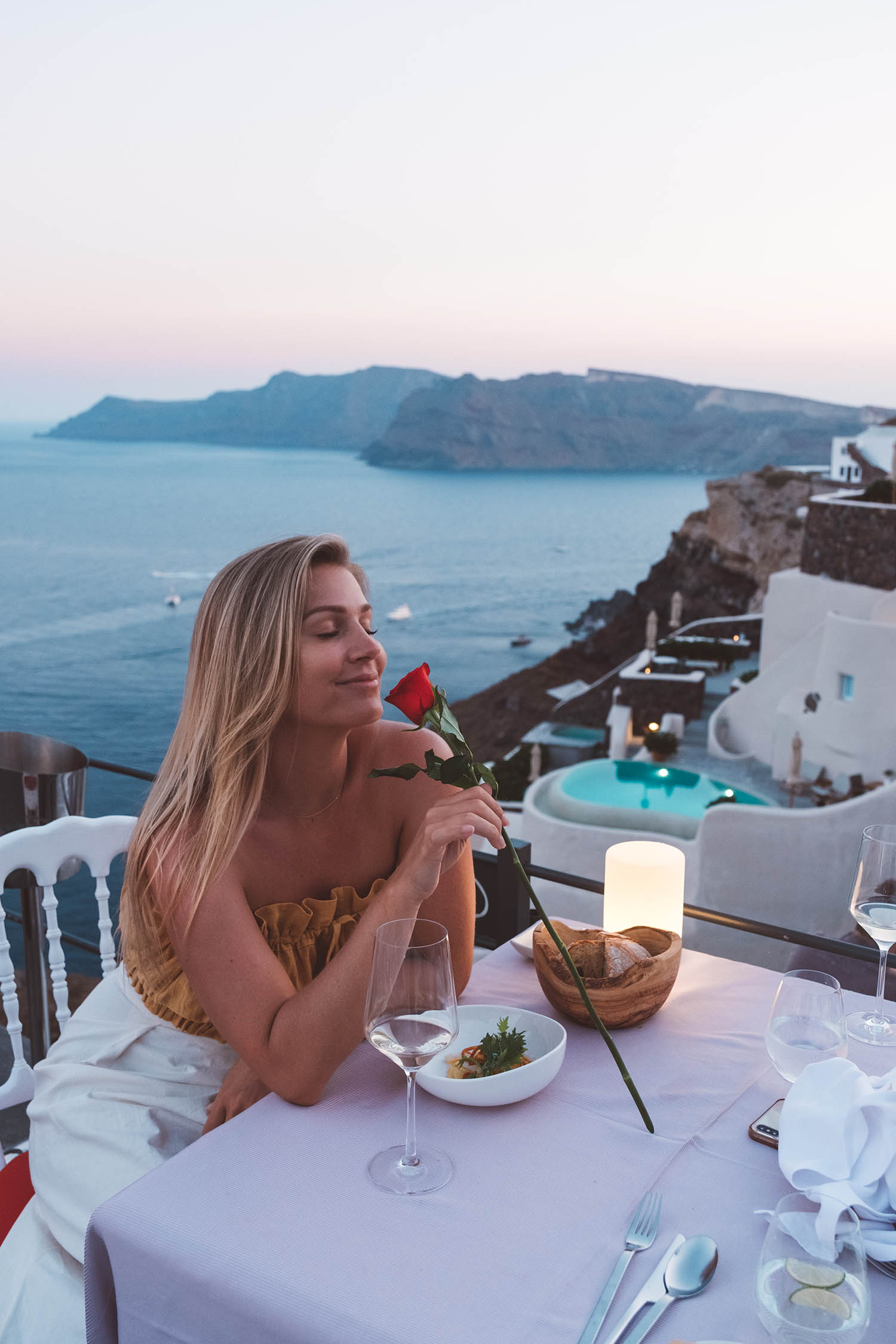 Sundresses + Mix and Match Outfits
A staple is something that you use repeatedly. A staple of Greece is a nice sundress that I use over and over again when I travel around the country. Often, I'll wear my short flouncy one with sandals or dress it up with a scarf or jacket.
Mix and match or dress up? This is so helpful! For instance, keep a few outfits in your suitcase that you can mix and match to create an original look. Or bring along a few pieces of clothing that you can layer to create engaging fashion statements.
Shorts + Tops
A number of days were spent hanging out by the pool or taking care of errands. Casual shorts and tops that you can throw on without looking too sloppy are a definite must!
Bikinis + Swimwear
I enjoyed playing in the sun, so I decided to go back to my favorite swimwear at the pool. For example, floral suits are always in style. Here are some of my favorites:
Hats + Sandals
A hat does wonders for changing up an outfit, but they can be a bit of a hassle to travel with. I always bring them with me on my trips, as they're great for blocking out some of the harsh rays!