The Greek Islands are so much more diverse than you might think!
The Cycladic Islands are located in the Aegean Sea between modern Greece and Turkey. Bands of tiny, rocky islands dot the water's surface, each with its own unique charm. The best-known islands are those that were inhabited by Greeks during ancient times. These include Mykonos, Santorini, Delos, N
While the name Santorini may be synonymous with Greece, you're spoilt for choice when it comes to choosing a destination in Greece. Planning a trip to the first familiar name can rob you of the experience of a lifetime.
In Greece, finding the perfect island for your adventure will have you smiling.
Ready to visit some dreamy places? Here are ten places in Greece that you should know about.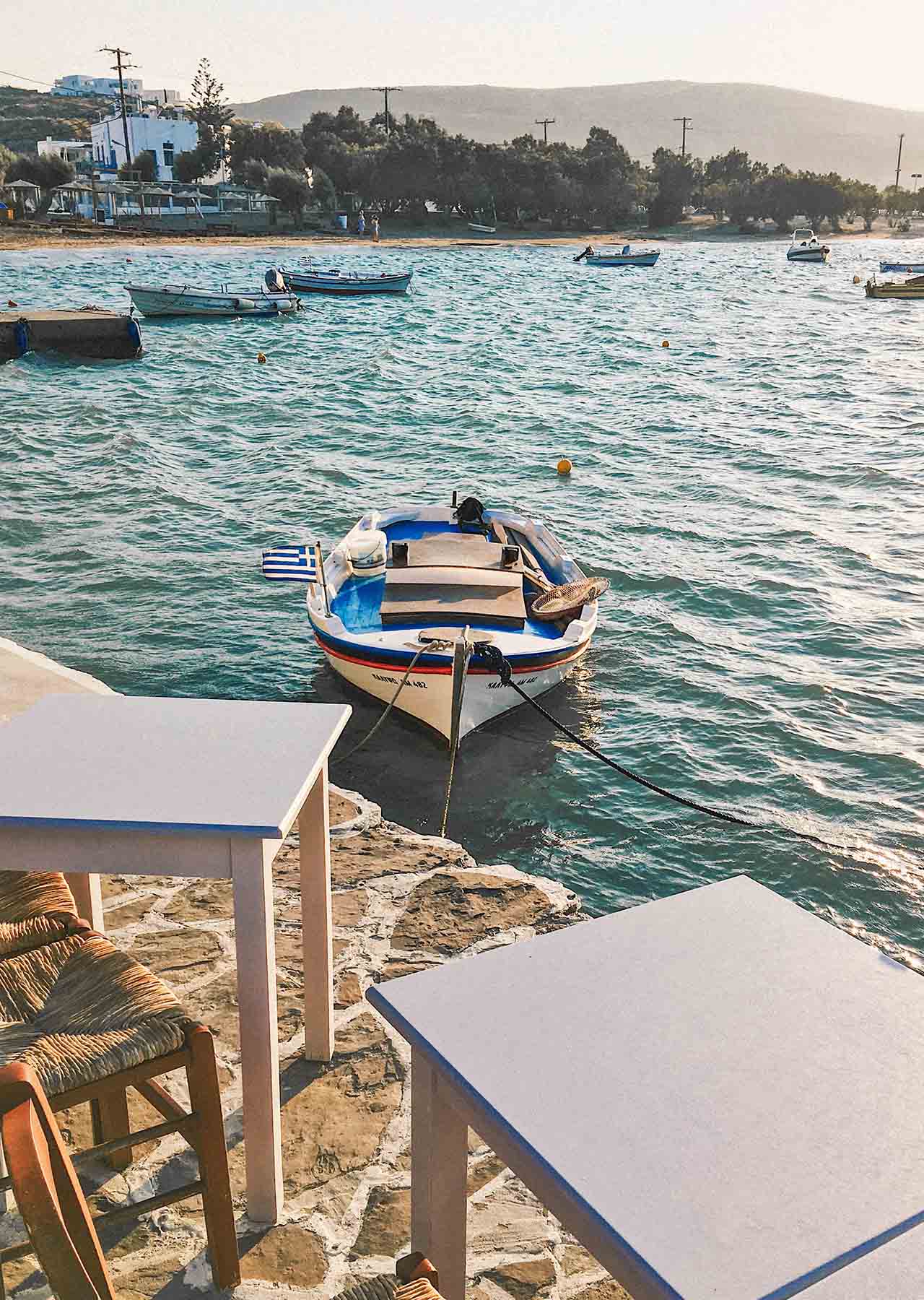 Milos
You may have seen the Milos mentioned in my tips for traveling Greece on a budget. I adore this island and not just because it is one of the most affordable Greek islands.
Set in the western edge of the Cyclades group of islands and in a well-kept complex, this off-the-beaten-path destination offers you a glimpse into authentic local culture.
Far from the cookie-cutter hotels and restaurants that you find in too many Greece tourist hotspots, Milos is the real deal.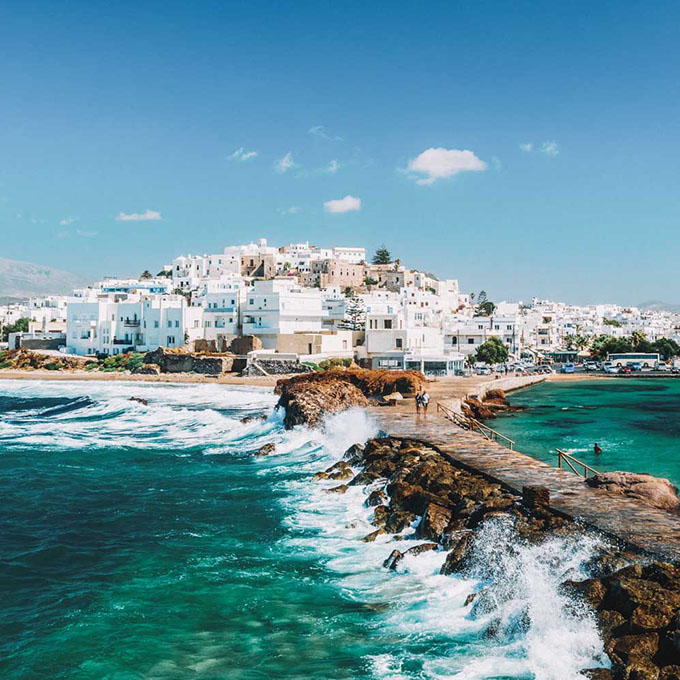 Ruins of Temple of Apollo
Naxos
Everybody knows that the Greek Islands are a bucket list destination for beach lovers. As any bonafide beach bum knows however, the beach is many things to many people.
If you're looking for an idyllic place to vacation, the island of Naxos should be your choice.
If you're looking for an adventure to take on, then try water-skiing, windsurfing, kitesurfing, stand-up paddling or surfing. Beginners can seek instruction locally, and those with a little more skill can travel from island to island to explore the many spots along the coast.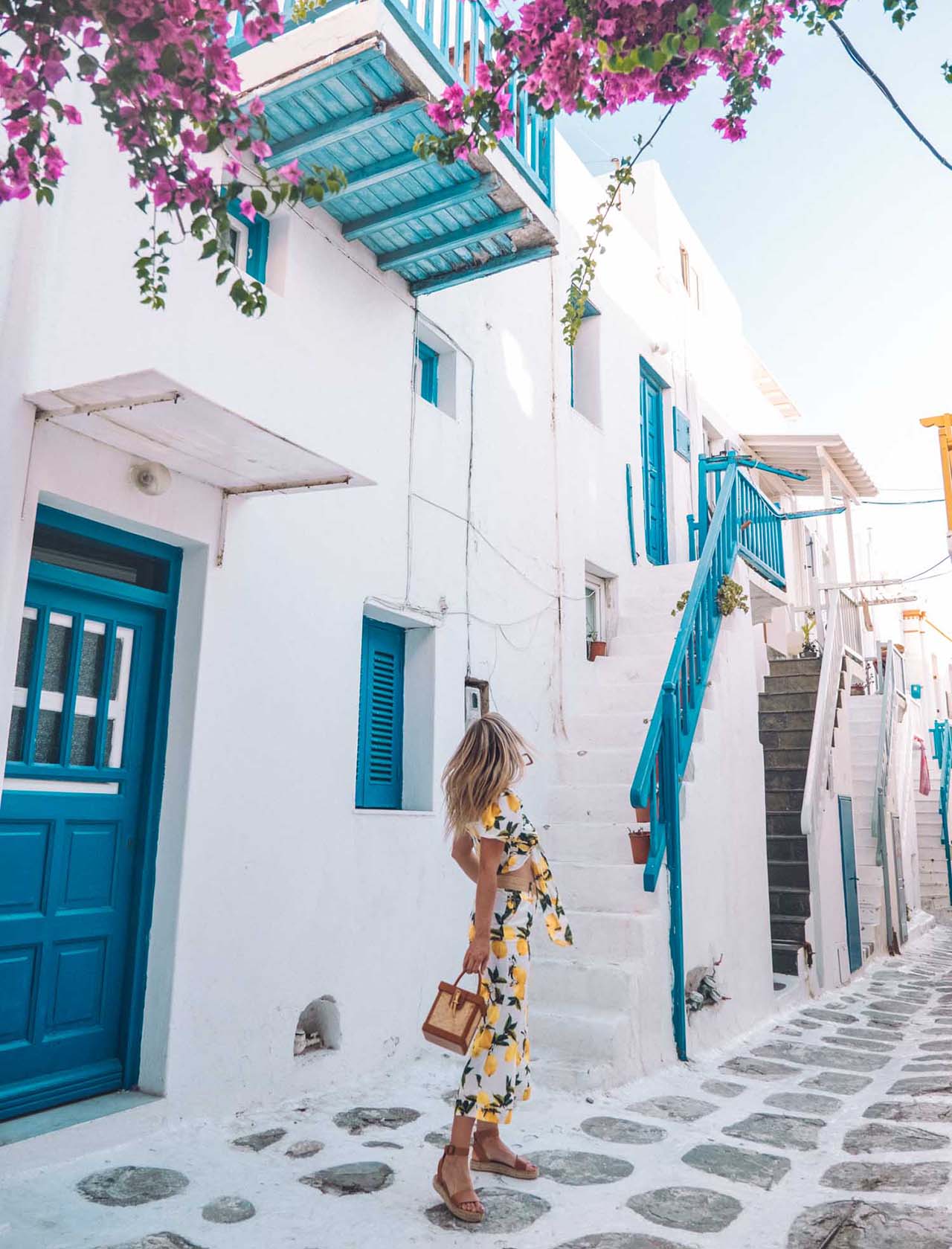 Knossos at Crete

Crete
While it is a dreamy destination in the summer, Crete is one of my favorite places for an April holiday. Between the vibrant cities of the island, you can have a bit of everything here.
The largest of all the Greek islands this is a prime pick for those who prefer to explore without island hopping.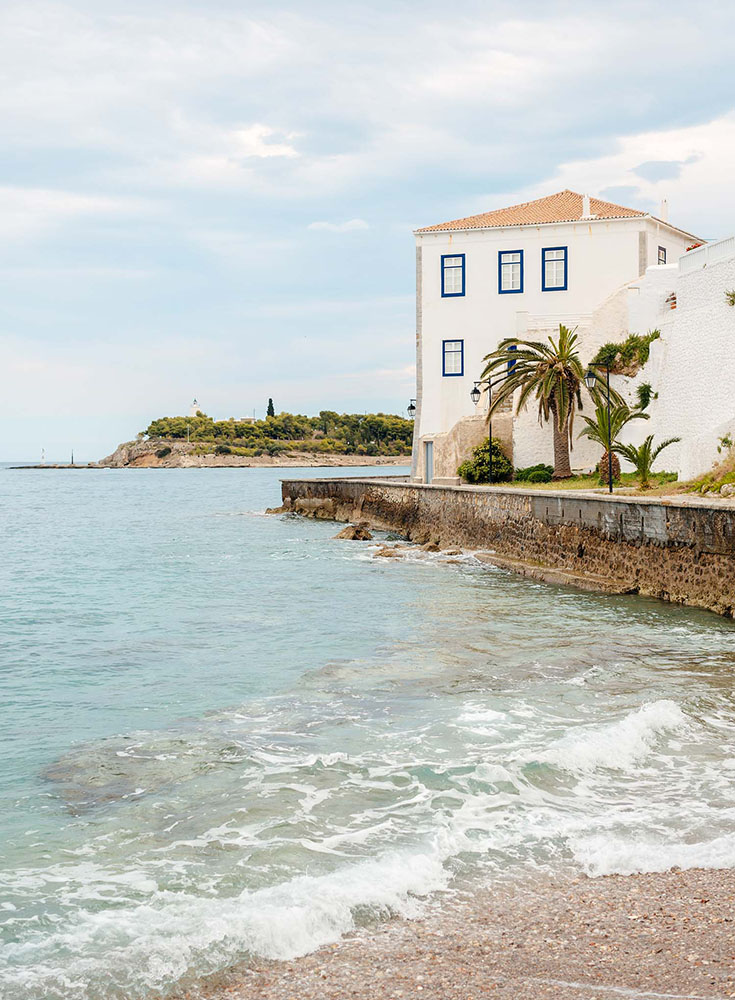 Hydra
In the Saronic Islands in Greece, I had a chance to check out Hydra. Only 50 square kilometers (31 square miles) it is an island without a single car or motorbike. Locals often travel by water taxi on this laidback island.
For a crystal-clear and deserted beach vacation, vacation in Greece.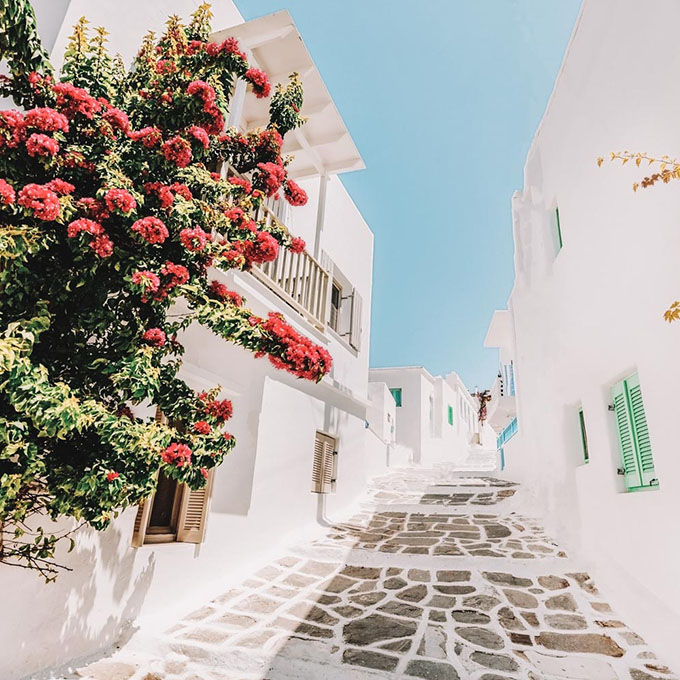 Paros
If you've checked out my Helpful Tips for Traveling the Greek Islands, you already know that I'm obsessed with Paros.
Sure, Greece has gorgeous beaches with stunning views. But these are the tops!
Paros is one of the most Instagram-worthy destinations in the world. It's famous for its beaches and traditional villages, which are all picture-perfect.
Ios
In between Naxos and Santorini, there is a beautiful island called Ios.
The Cycladic island of Ios in the Aegean Sea is a very popular party spot. The island is just as beautiful as Mykonos but on a slightly more budget-friendly basis.
If you're on a girlfriend getaway or looking for a place that is easily accessible by ferry this is a great pick.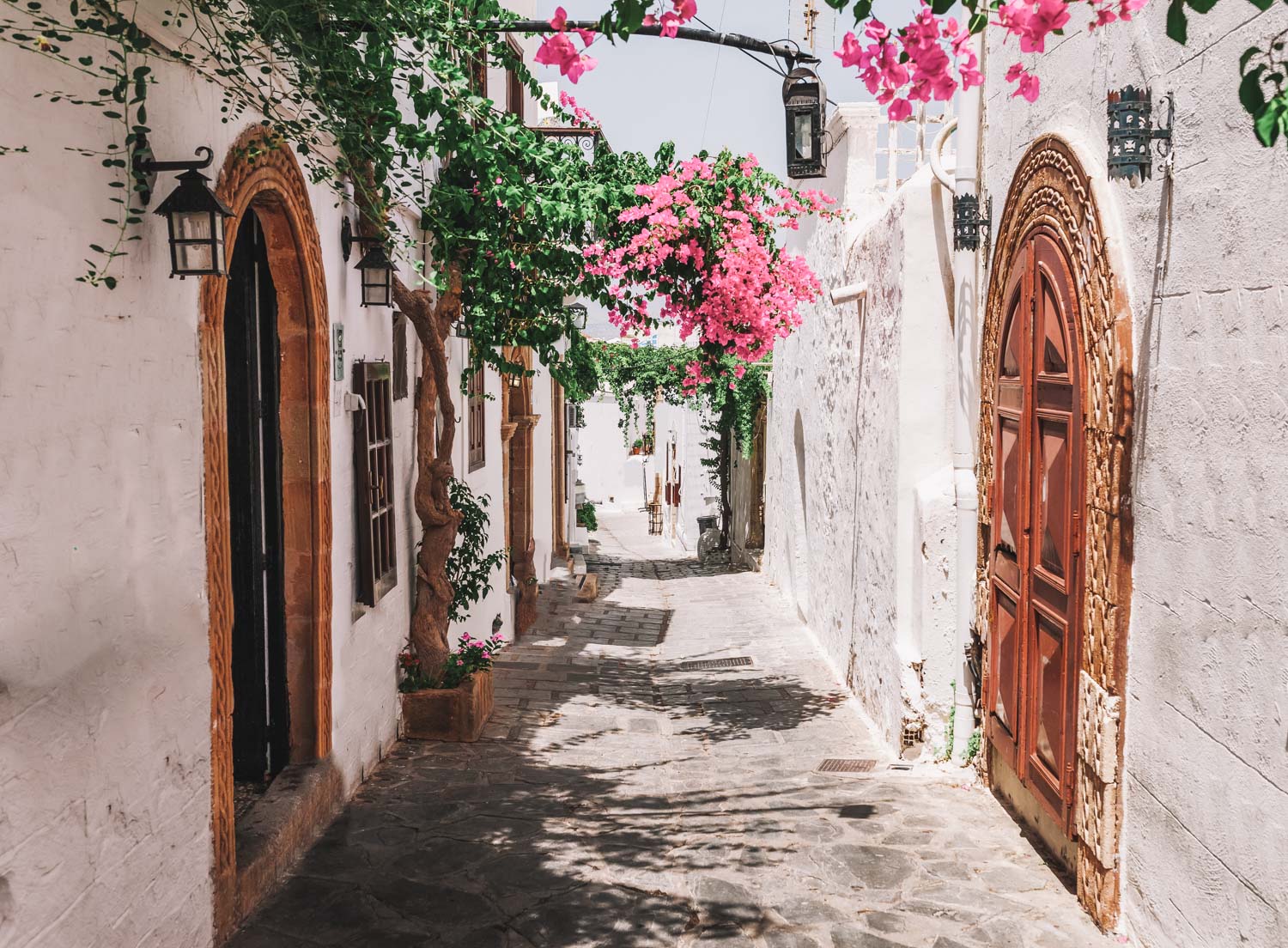 Rhodes
You'll feel like you've entered a fairy tale when you explore the historic village of Rhodes.
As one of Europe's best-preserved medieval towns, the Unesco World Heritage Site Rhodes Old Town is a captivating look at what life used to be like in Greece.
And things are looking bright these days too! Rhodes has a never-ending list of upcoming cultural events, stunning beaches, and countless restaurants.
Kos
Another land worth exploring is Kos. Here, travelers can find a winding trail of ancient treasures from Greece and Rome.
Wander around beautiful villas from the third century sip cocktails on the beach and then jet-set away as you walk wild peacocks roam in the distance. How does that sound for a day out?
Beyond just a look at the historical roots of Greece, Kos was a cultural meeting point where you can learn more about the Mediterranean culture.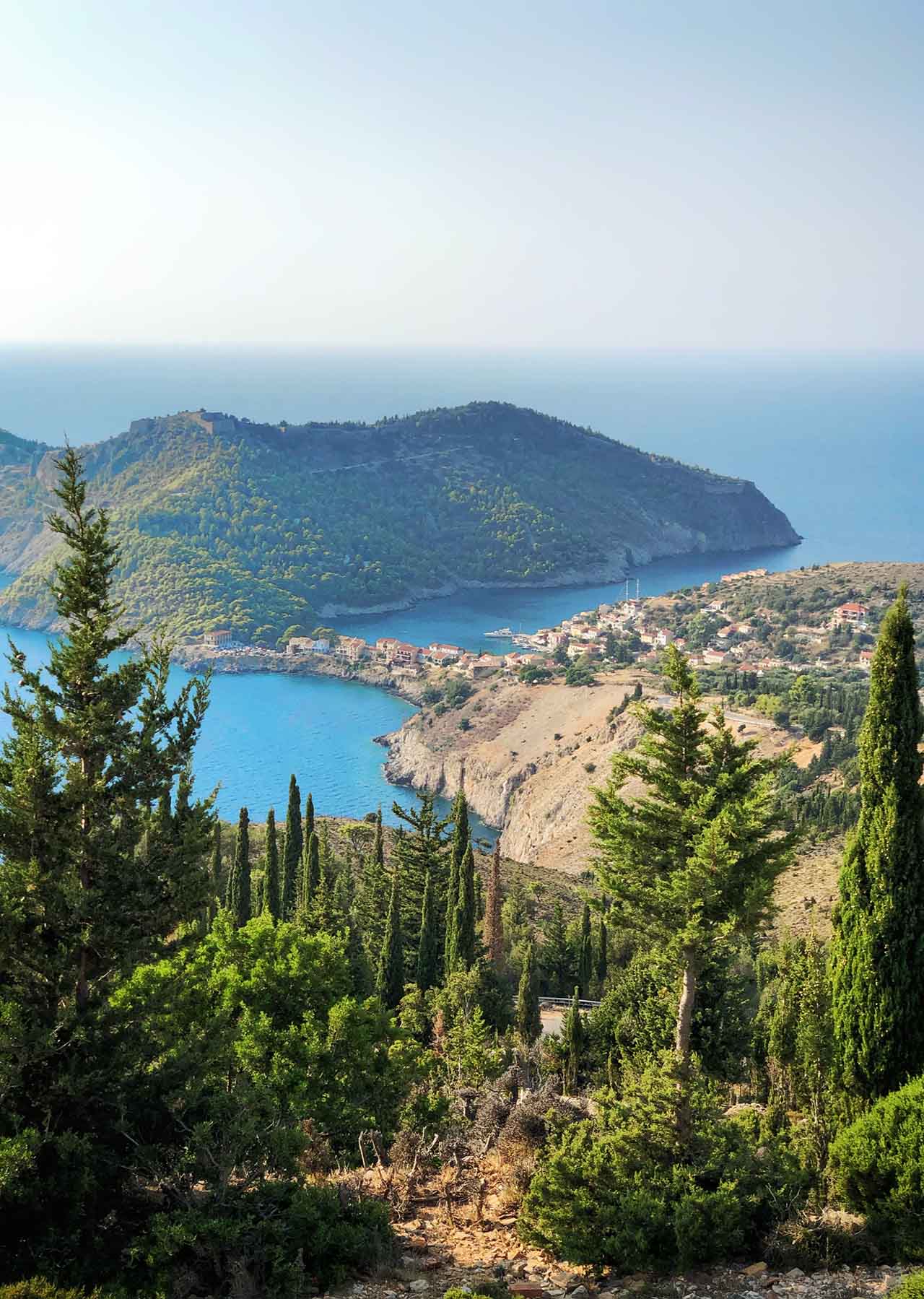 So many cool islands and places to see! What are your favorites? Let me know in the comments below!