Hawaii is one of the most beautiful places in the United States, and I was delighted to visit this beautiful island. The state is made up of six large islands and my latest trip was here to Kauai. The island's capital is the city of Lihue, which is known as the "Queen City of Hawaii";
Hawaii's Kauai is often referred to as the Garden Isle. This is because it has an incredibly lush tropical rainforest. Famous for its dramatic cliffs, this island is one of the most popular destinations in America.
Ready to enjoy a tropical holiday? Here are some fun things to do on Kauai.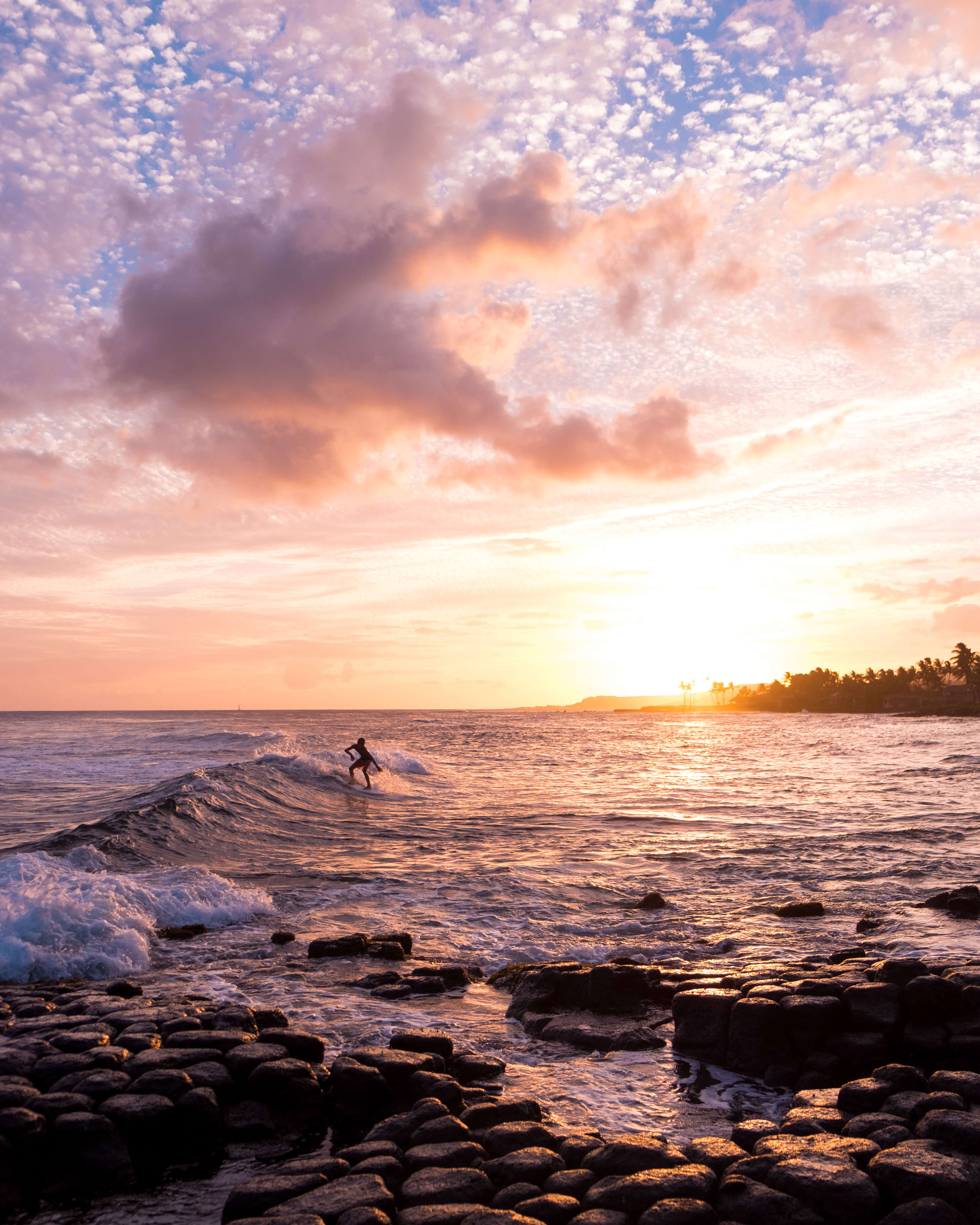 Lounge at Poipu Beach
Poipu Beach Park is an ideal beach for a day of relaxation. The area has three crescent-shaped white sandy beaches, which make it easy to get around and access the water. Poipu Beach Park is located on the northern part of Kauai's Poipu Bay and is often visited by locals, who enjoy a beach.
Poipu Beach has great spots for swimming snorkeling or just lying in the sun.
The perfect spot for serious surfers, as well as first-time surfers, is a place called Oahu. You can rent all kinds of equipment there and there's a local surf school.
The best place to visit for a thrilling natural phenomenon is the Spouting Horn blowhole. This natural lava tube spits up seawater as high as 50 feet! Remember, though, that the "Caution" signs are there to warn visitors of potential dangers.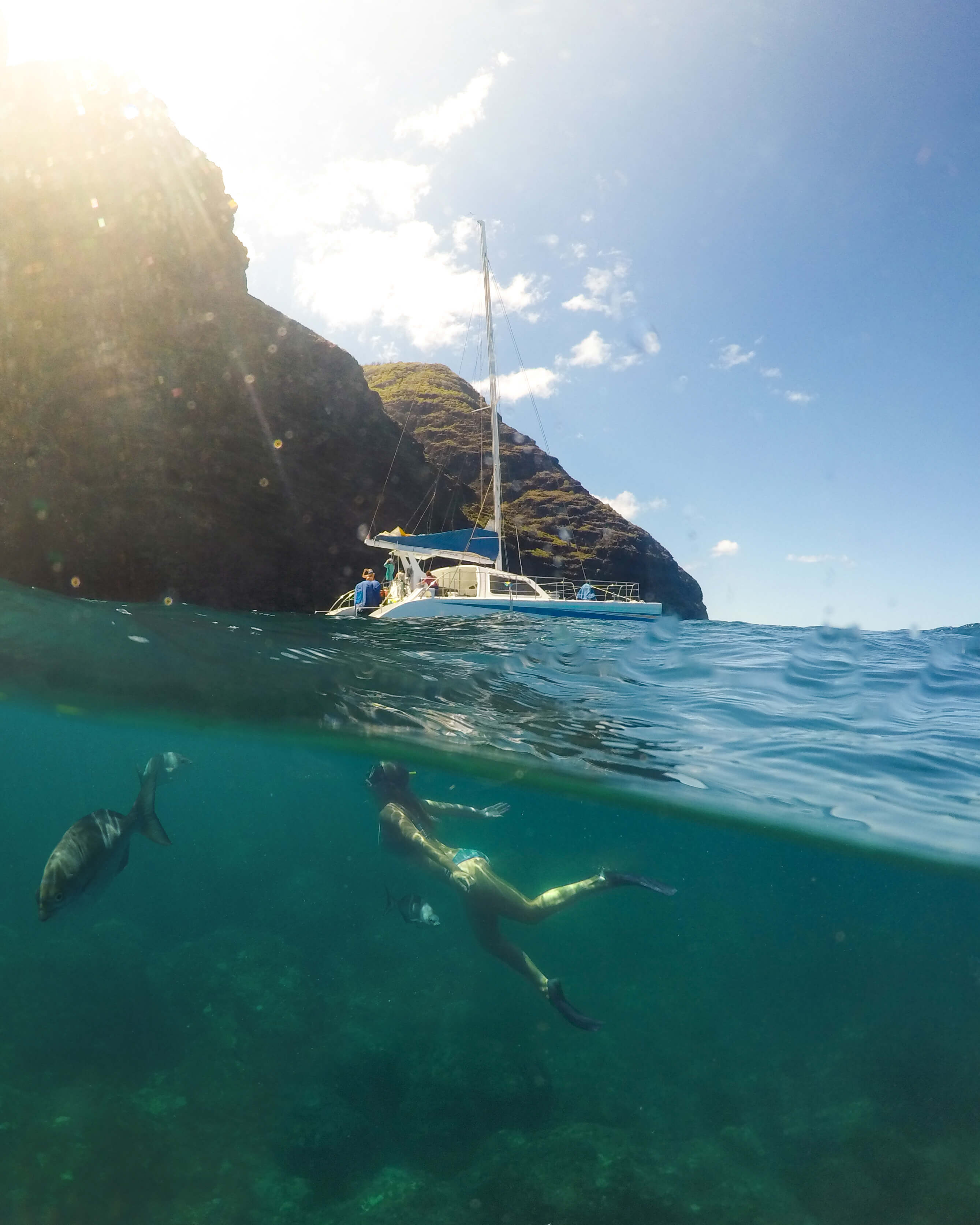 Sail and Snorkel Napali Coast
Napali in the local language means "cliffs." It's not surprising that they call it the Napali Coast after seeing its breathtaking cliffs jetting out of the water.
I booked a day with Holo Holo Charters for a cruise along the Napali Coast. The catamaran is state of the art and it sleeps up to 45 so it feels roomy. The team at Holo Holo Charters provided excellent food and guided us to some of the best snorkeling spots for an amazing day out on the water
Hike Waimea Canyon
Known as the Grand Canyon of the Pacific, Waimea Canyon is an epic 10 miles long and reaches down at least 3600 feet. The rich earthy shades of the canyon are made even more beautiful by the dotting of waterfalls and frequent rainbows.
There are hiking trails winding through Waimea Canyon that will give you a breathtaking view or you can head over to one of the two lookout points the Puu Ka Pele or Puu Hinahina. Either way, it'll make for a great adventure!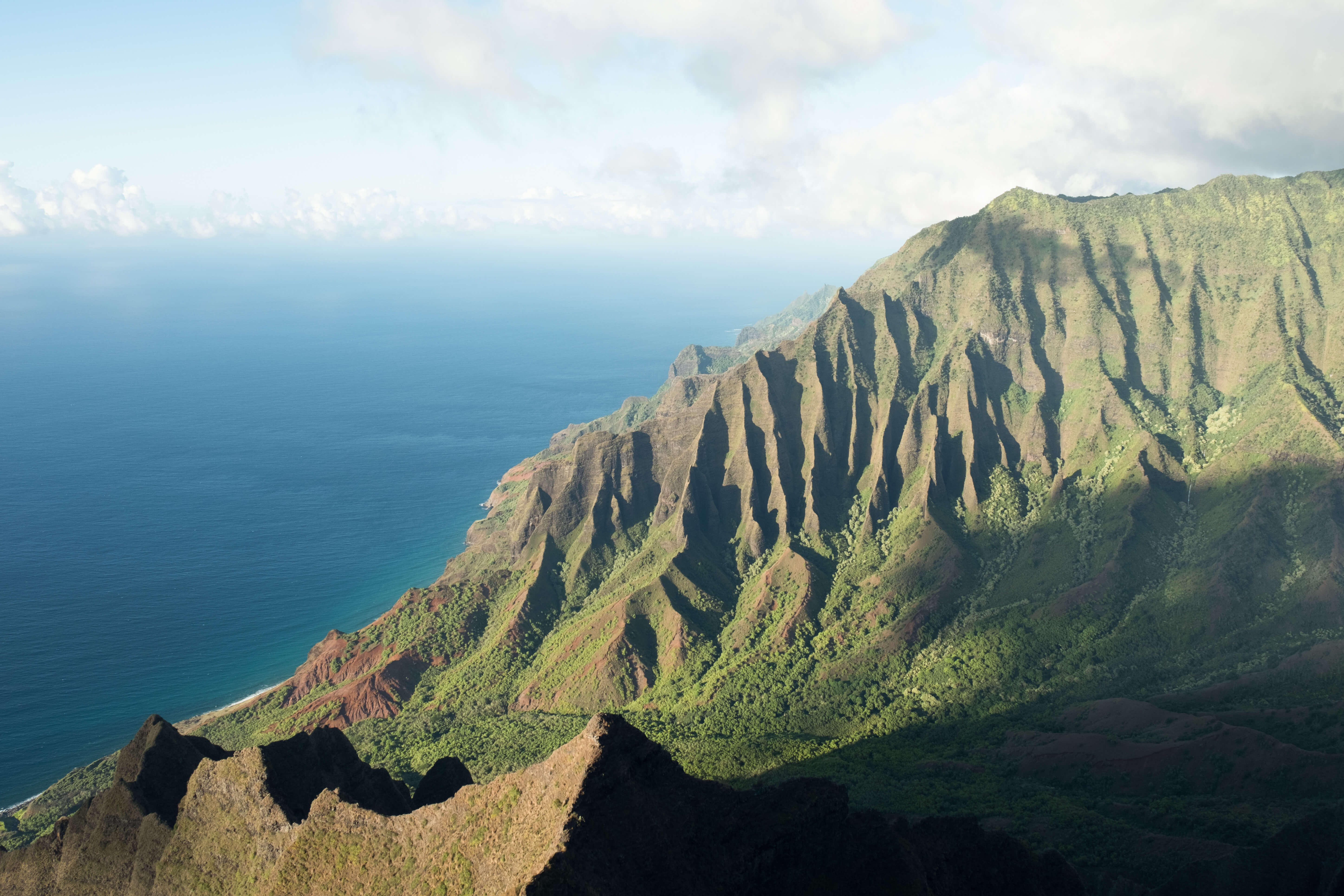 Take a Helicopter Flight
Hiking on a Hawaiian island is truly amazing. On one of my trips, I went with Island Helicopters and shot some amazing shots from the sky. In any place in Hawaii I recommend getting off the ground—that's where you get the best views!
The Napali Coast on the Hawaiian island of Kauai is a fabulous spot to visit. The cliffs, lush rainforest, and endless shoreline of Kauai are only accessible from the air in a helicopter!
This was my favorite thing to do on Kauai!

Walk Through McBryde Botanical Garden
This beautiful botanical garden is a wonderful place to learn about and enjoy the local flora. And it's more than just a pretty spot! McBryde Garden is part of a nationwide network that fights to protect thousands of endangered and threatened plant species from being wiped out. The tropical world is all around us.
Whether you are a greenhouse goddess or totally clueless about plants, the McBryde Gardens is worth a visit. Just be sure to bring bug spray!
Take a Haku Class
Forget traditional Hawaiian leis. I visited the Kealia Farm Market for a Haku lei workshop and loved every minute of it. The workshop was taught by a lovely local woman named Elvrine Chow. She picked the flowers straight from her garden!
She taught me the traditional art of braiding flowers through raffia and coconut palm leaves.
The entire haku lei experience was a cool way to connect with the local culture and it was an unforgettable memory. So when you make it over to Kauai check out Elvrine at Heavenly Hakus Kauai!